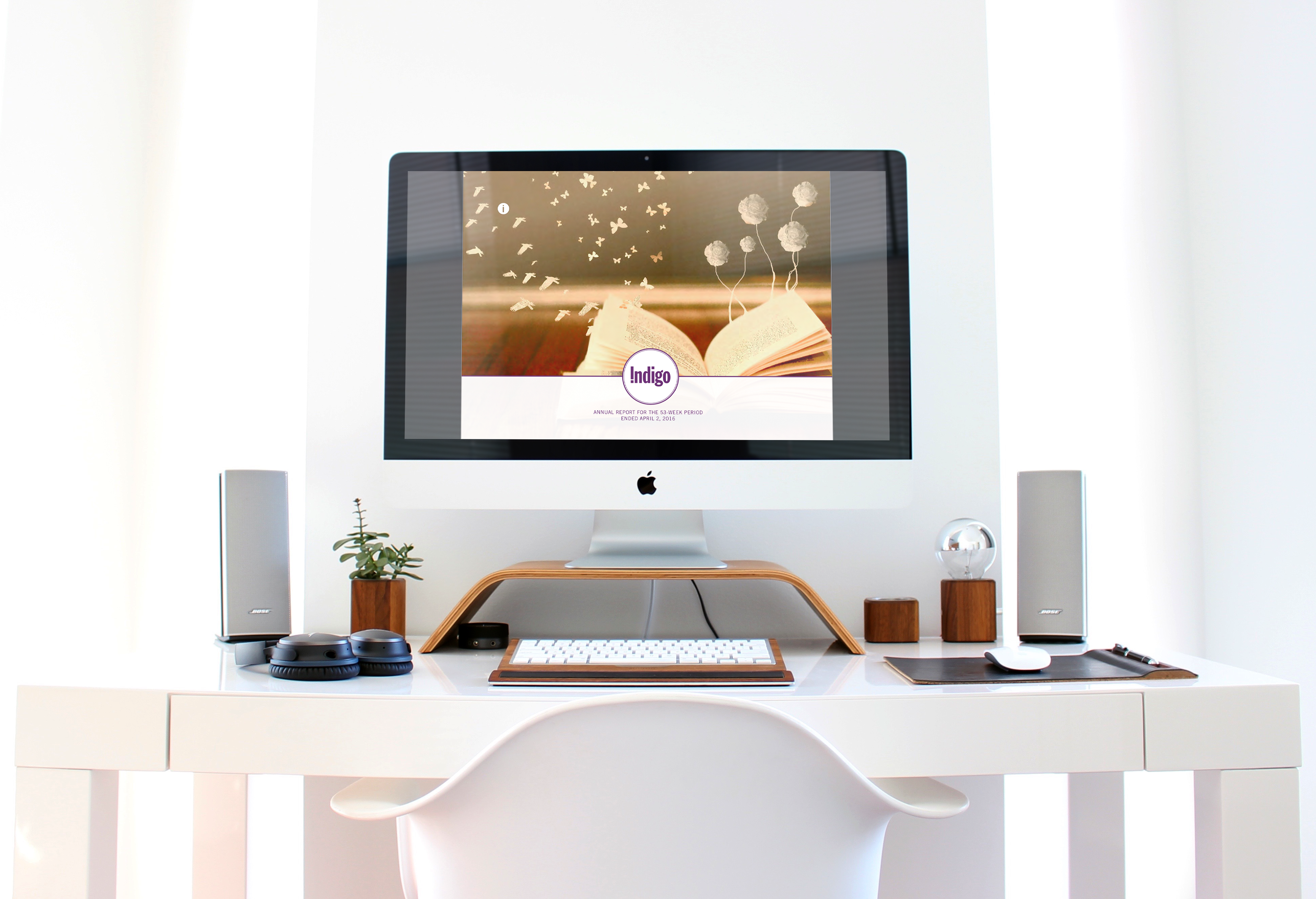 A digital interactive annual report for Indigo's 2015–16 fiscal year. 
The report is designed for increased visual impact and ease of usage—interactive elements such as the navigation bar and header elements make it easy for the audience to quickly find what they're looking for within the document and access external locations or features. 
Home page of the annual report.
The interactive elements allow the audience to find what they are looking for with ease, and other buttons also provide access to external pages and actions such as printing pages that the reader finds relevant to them.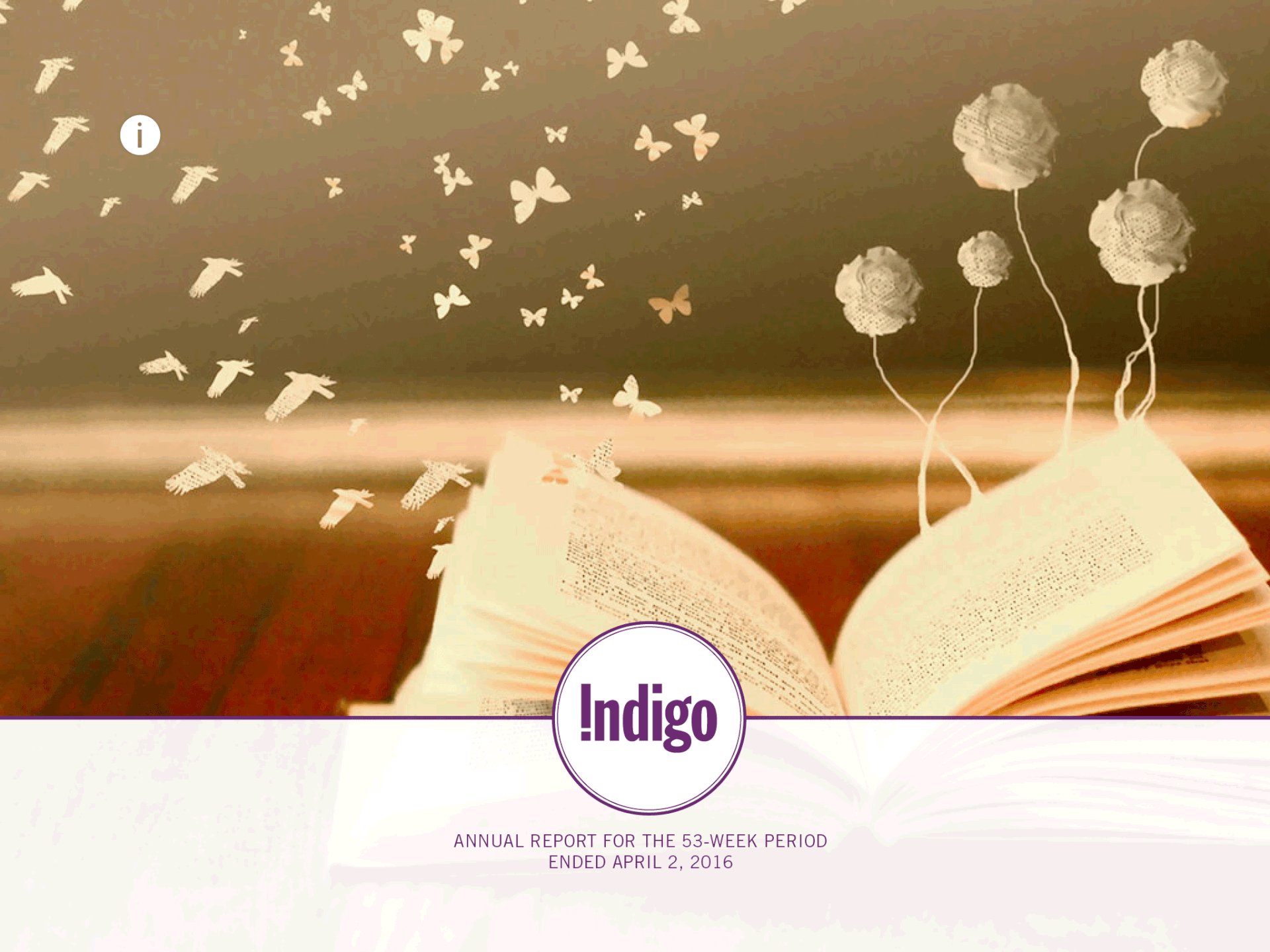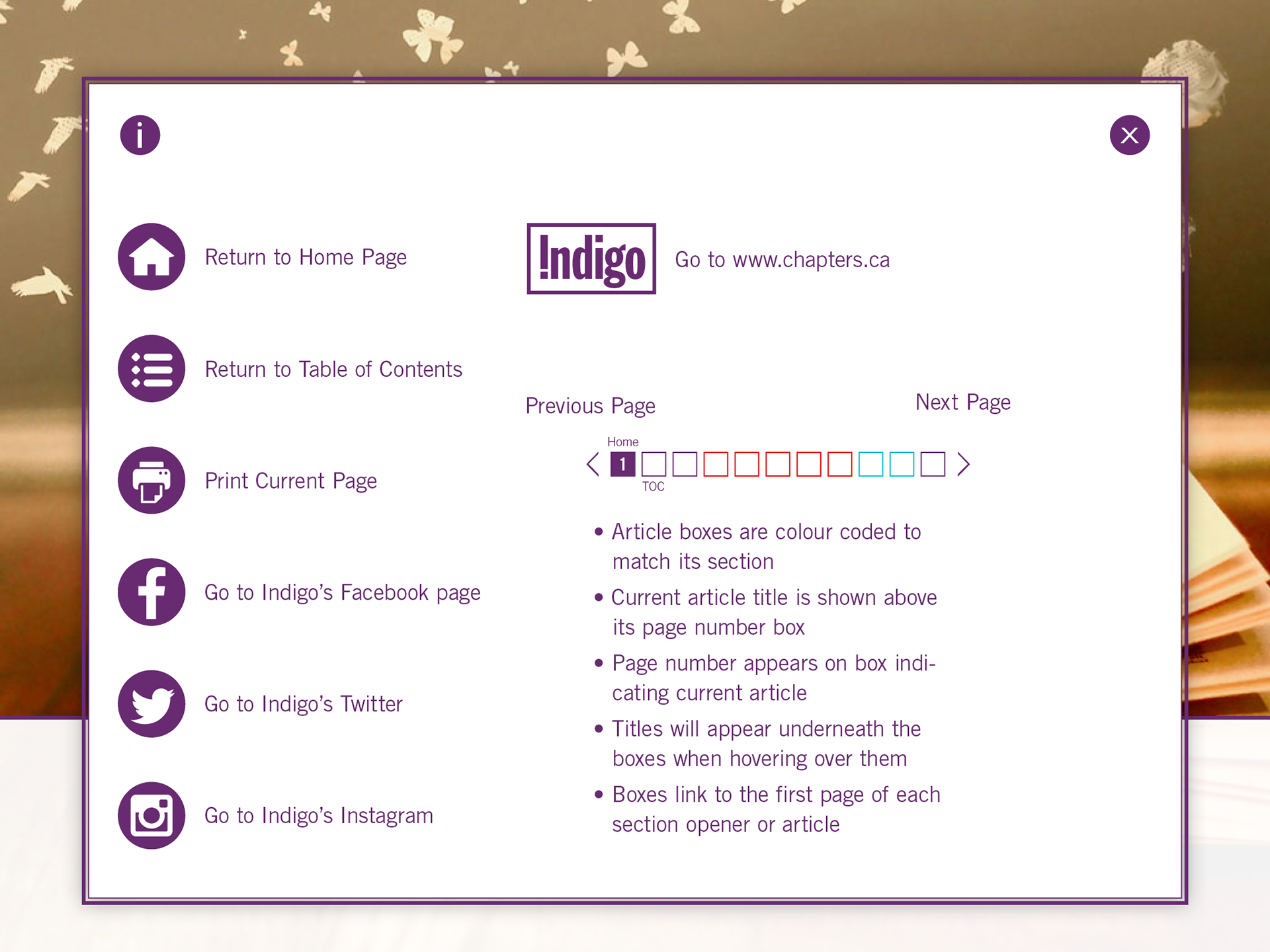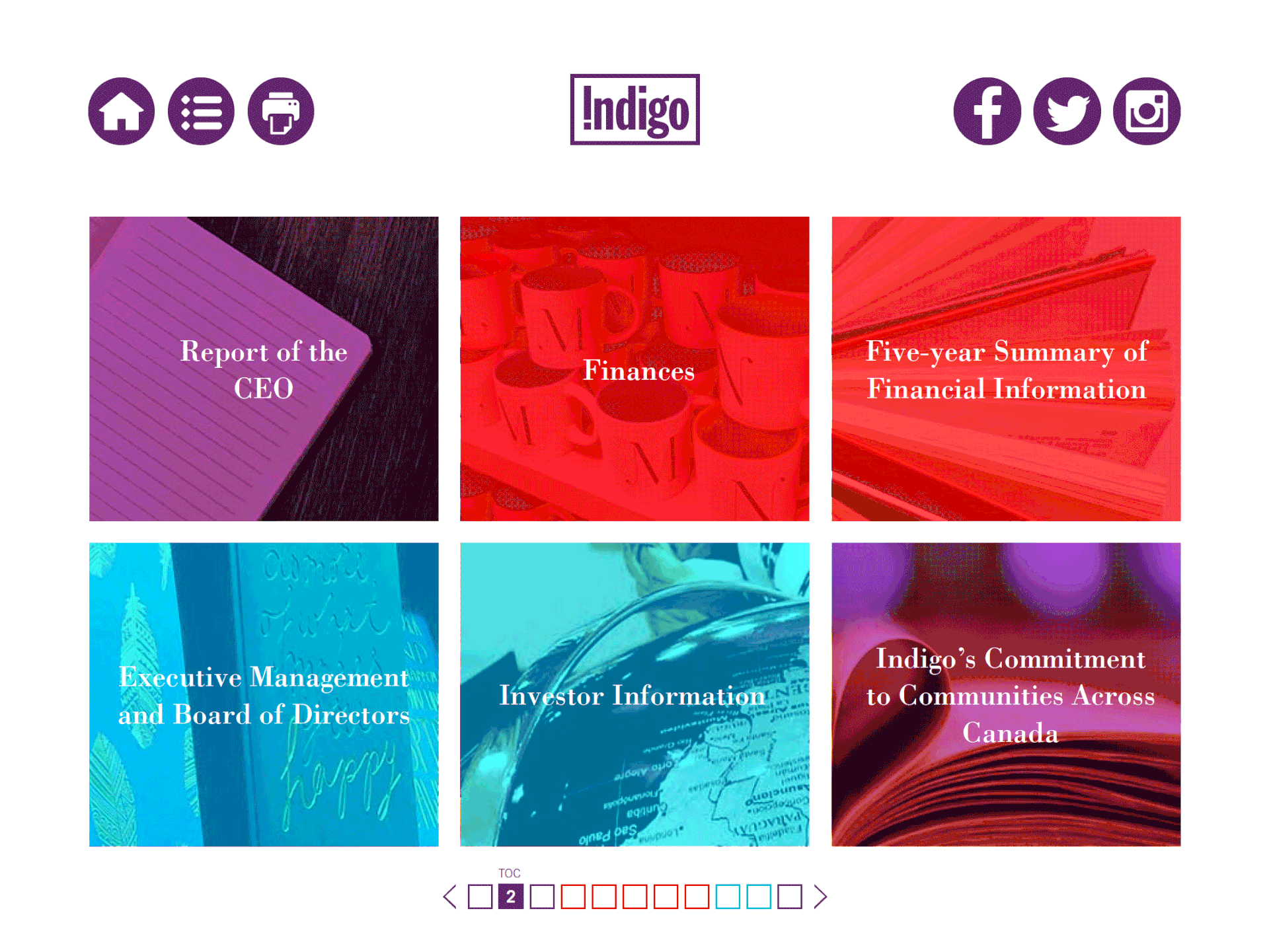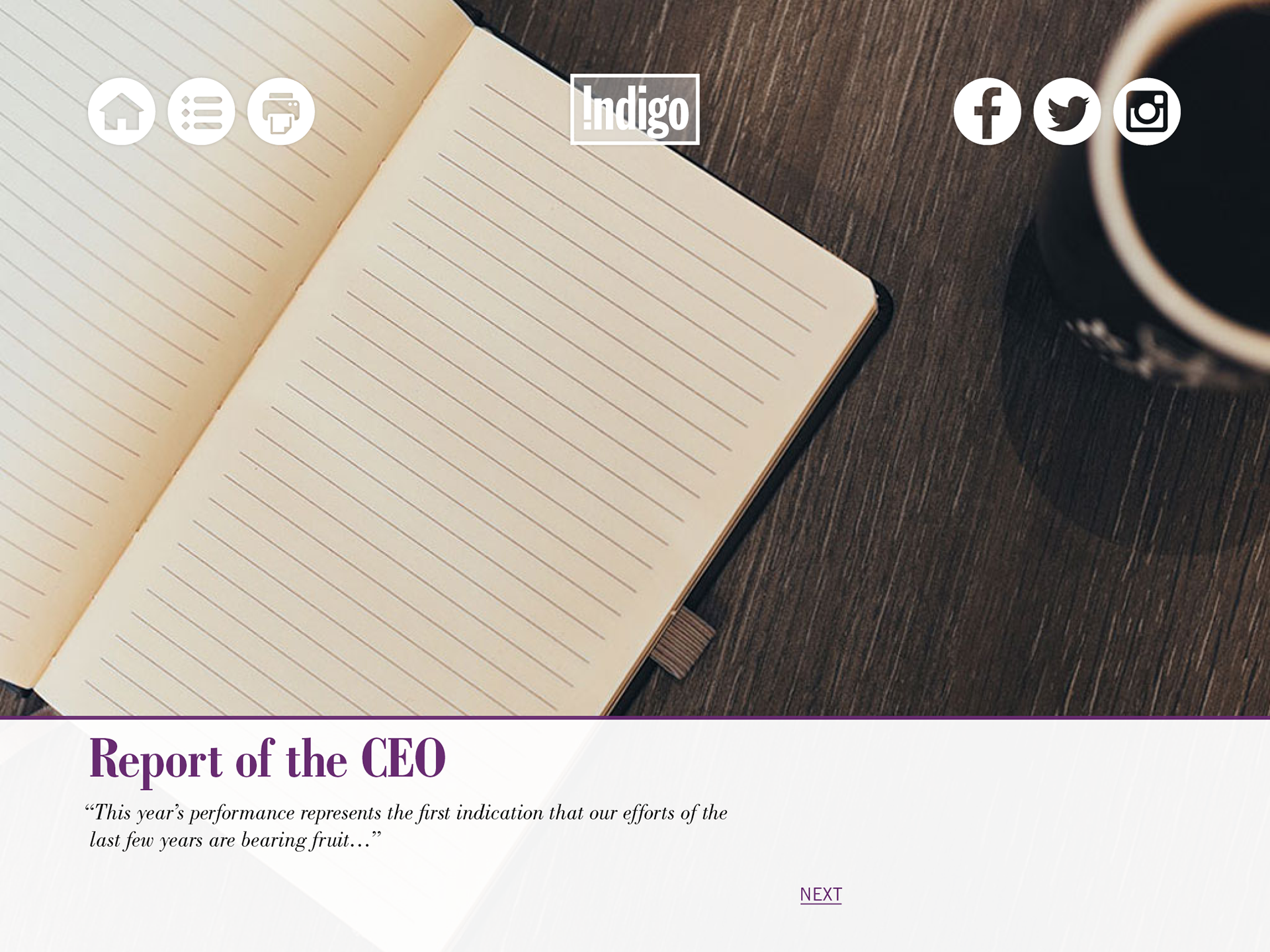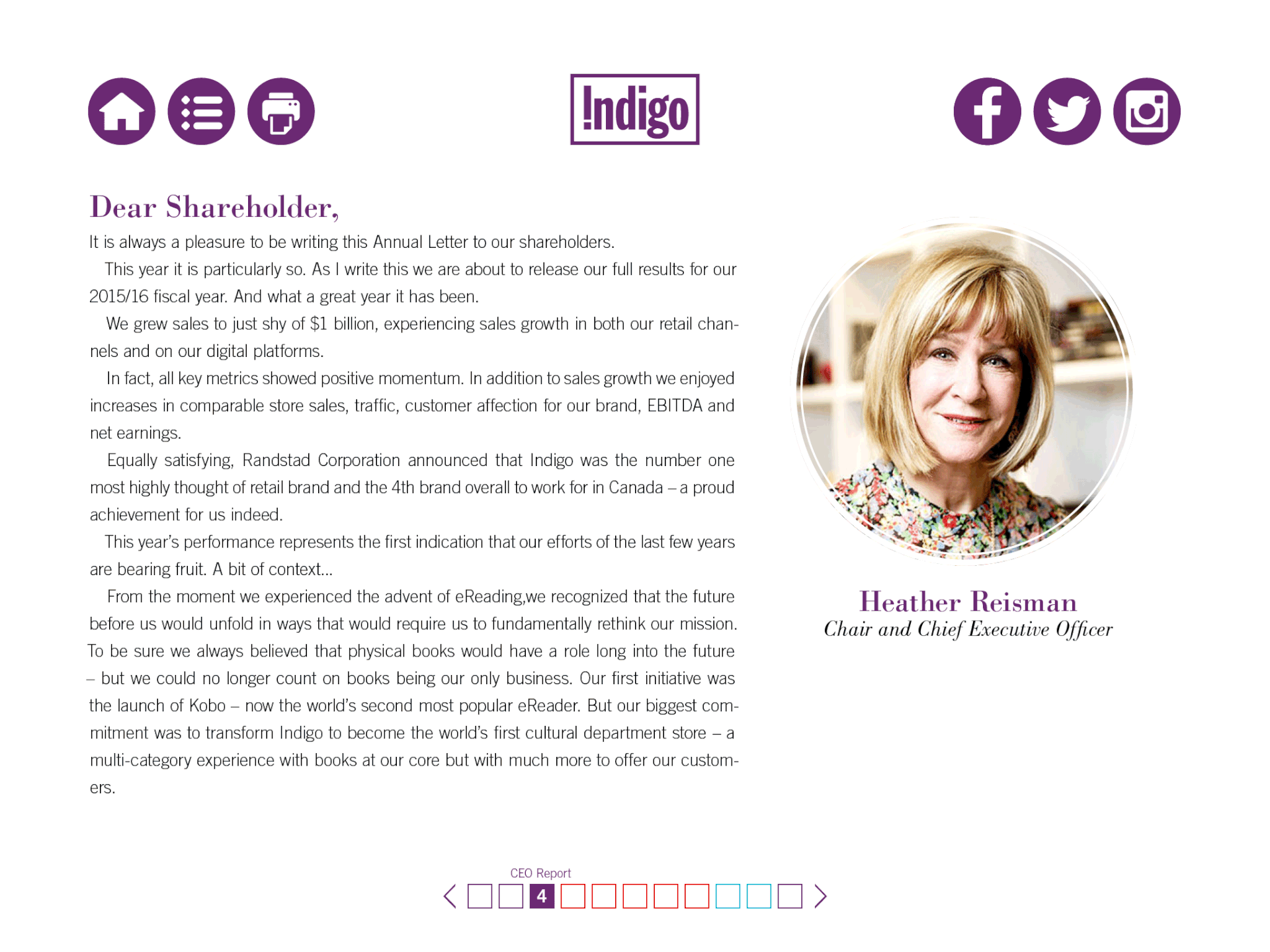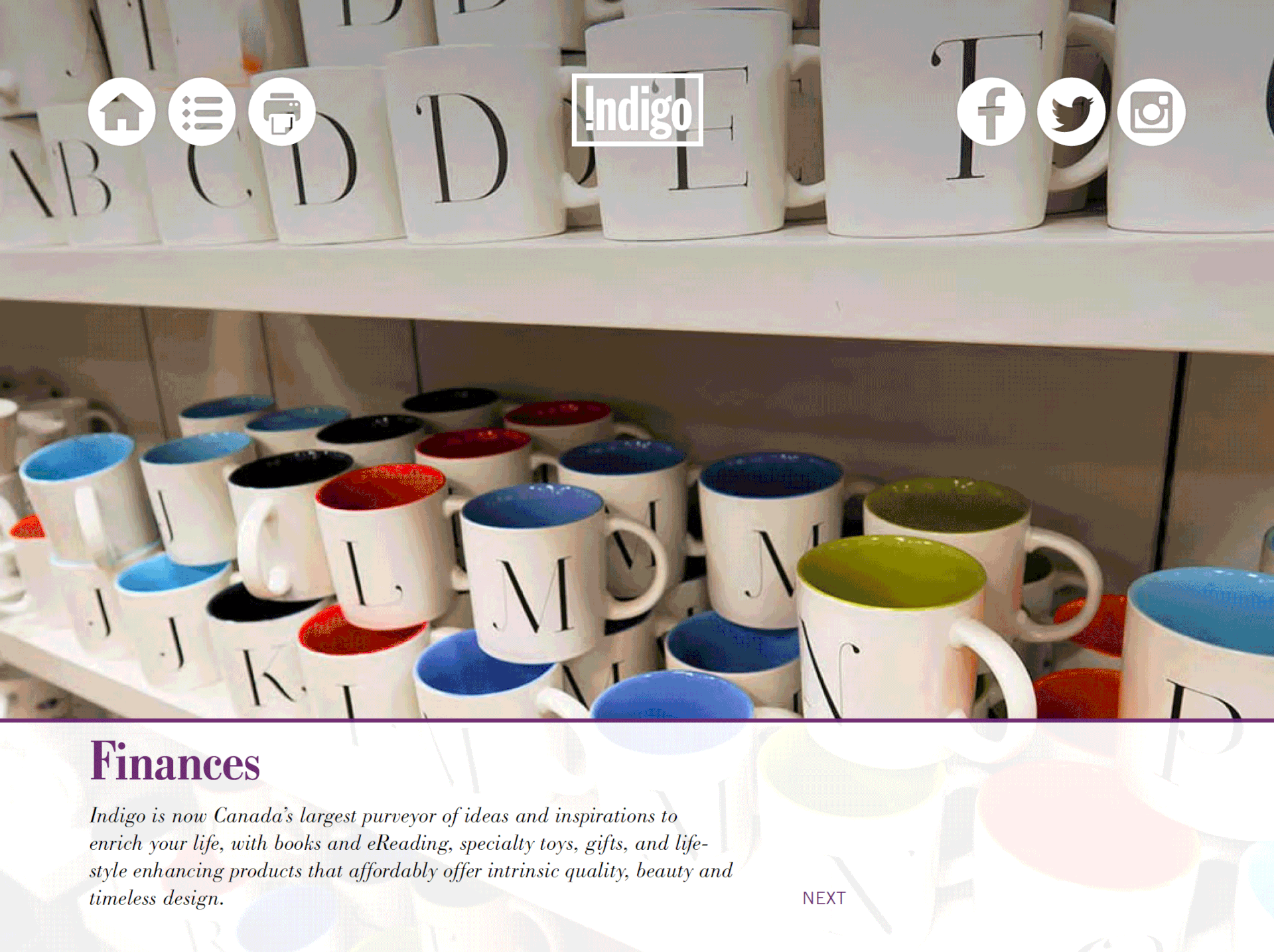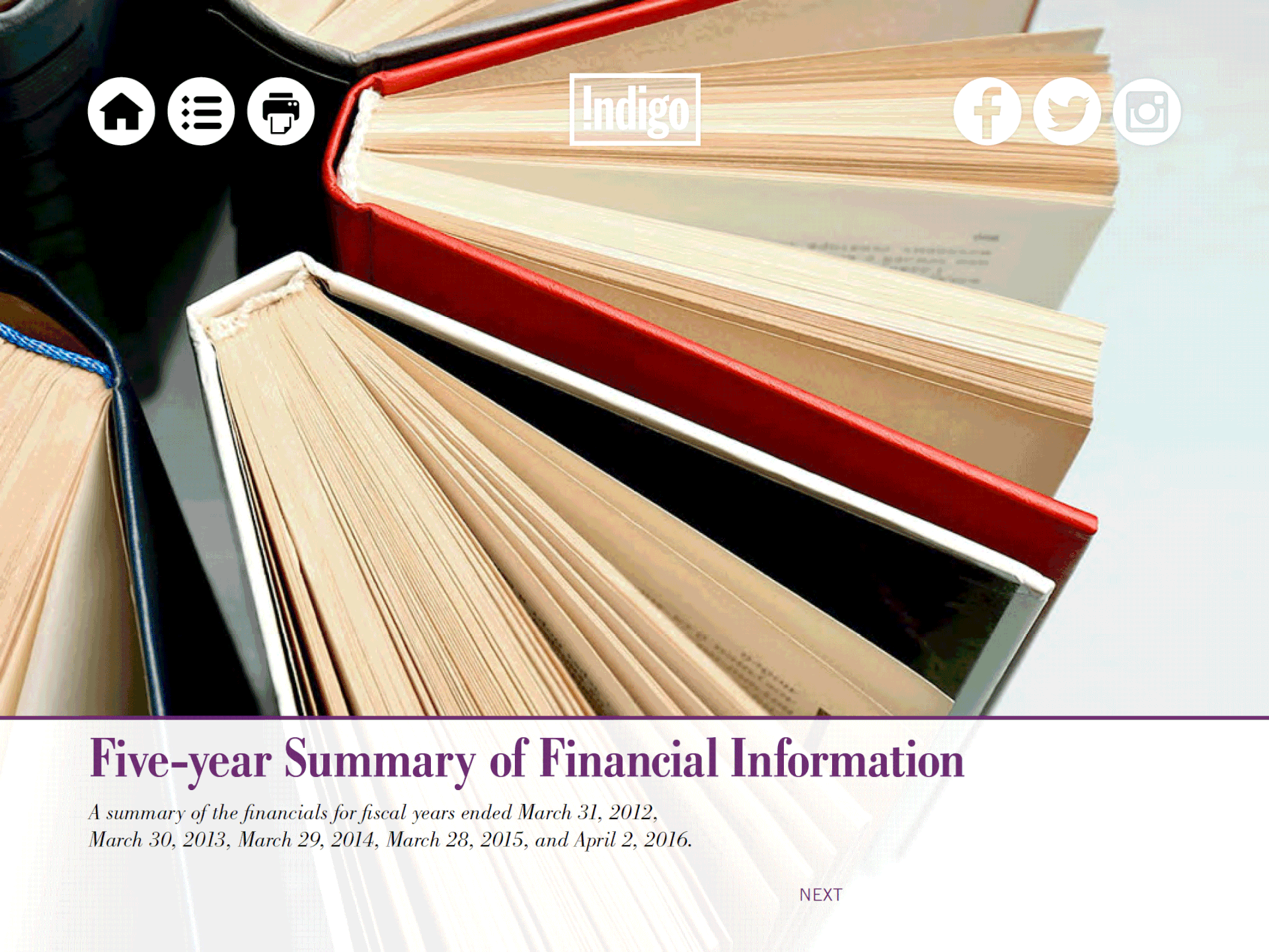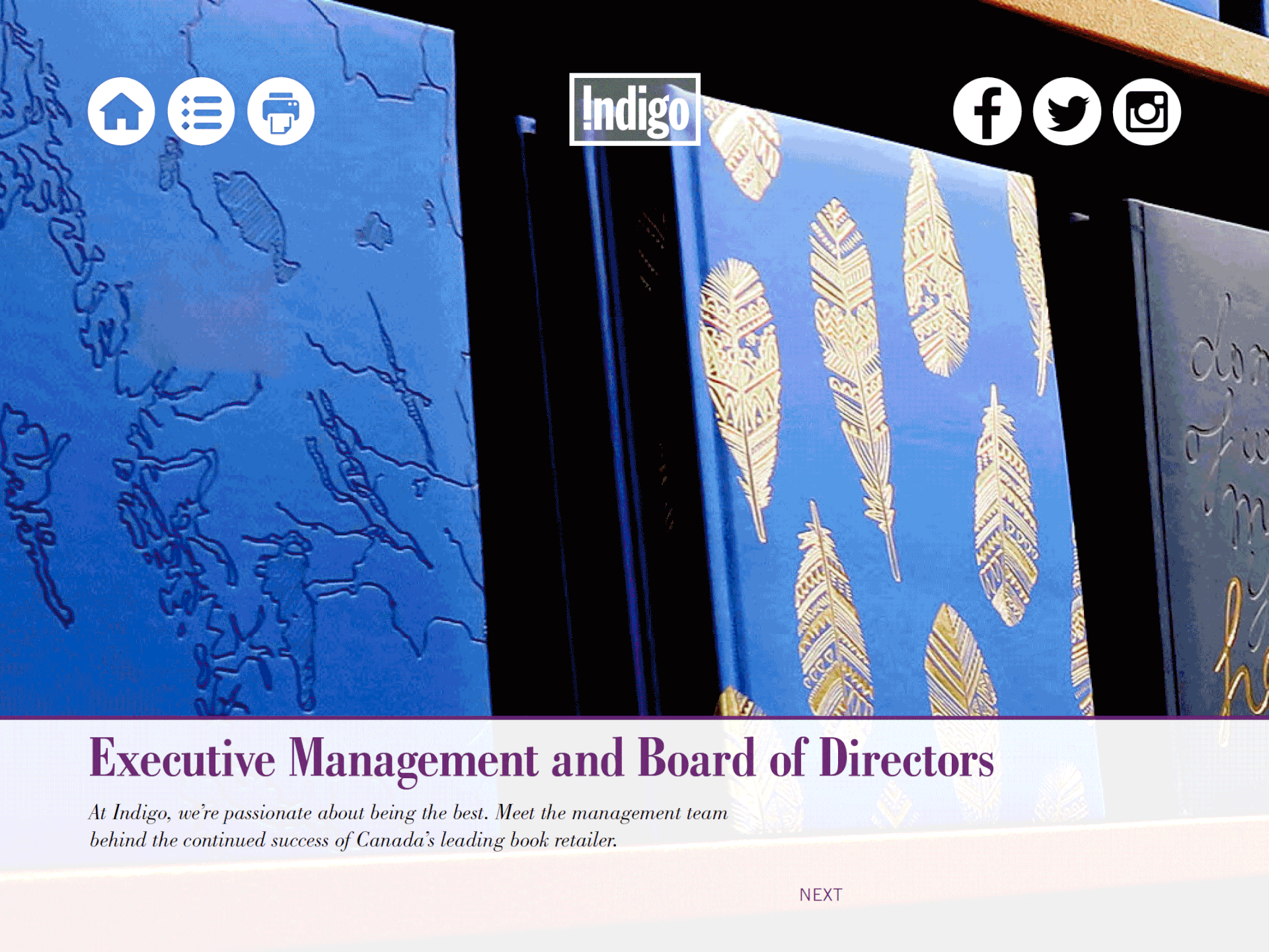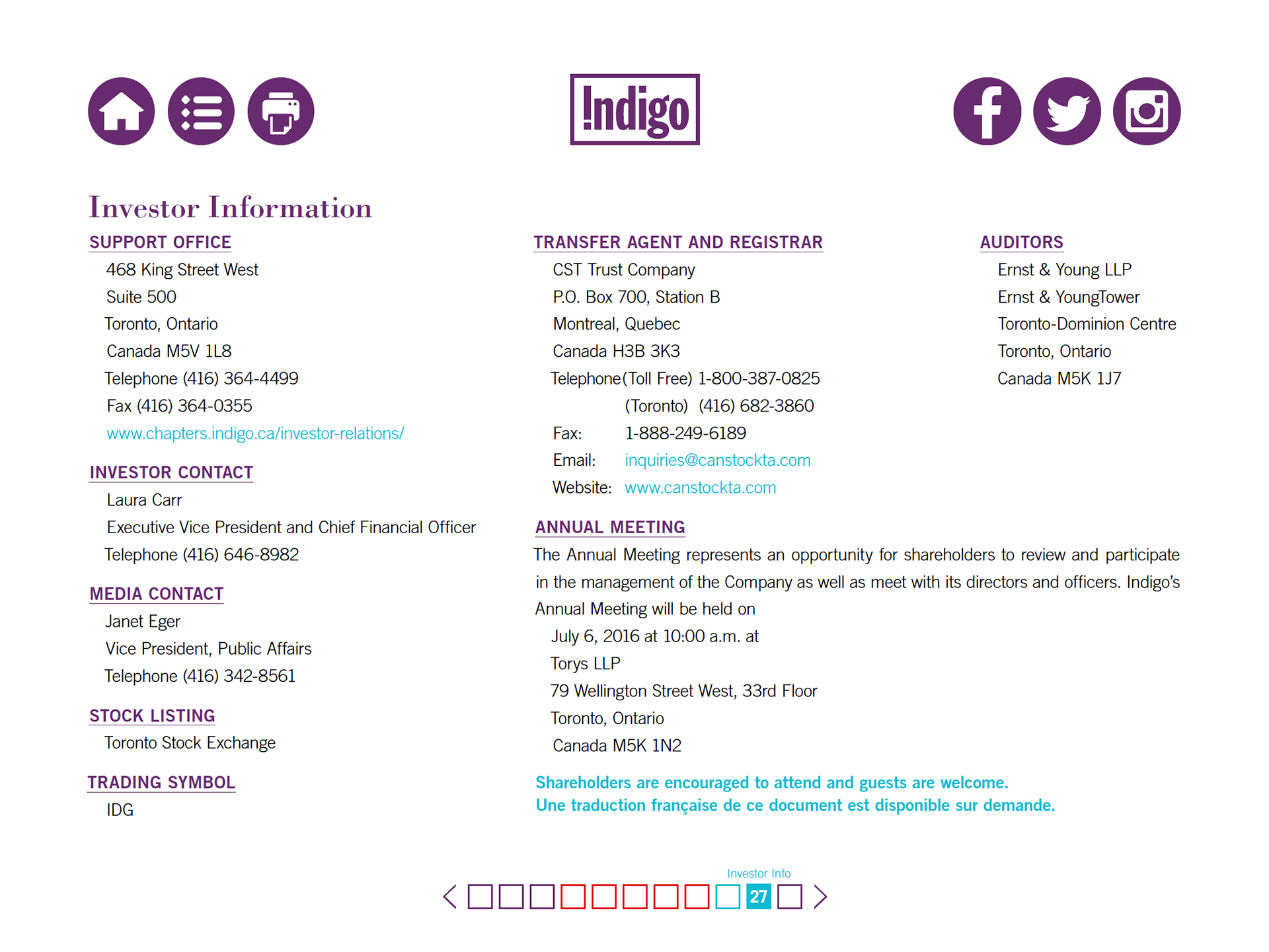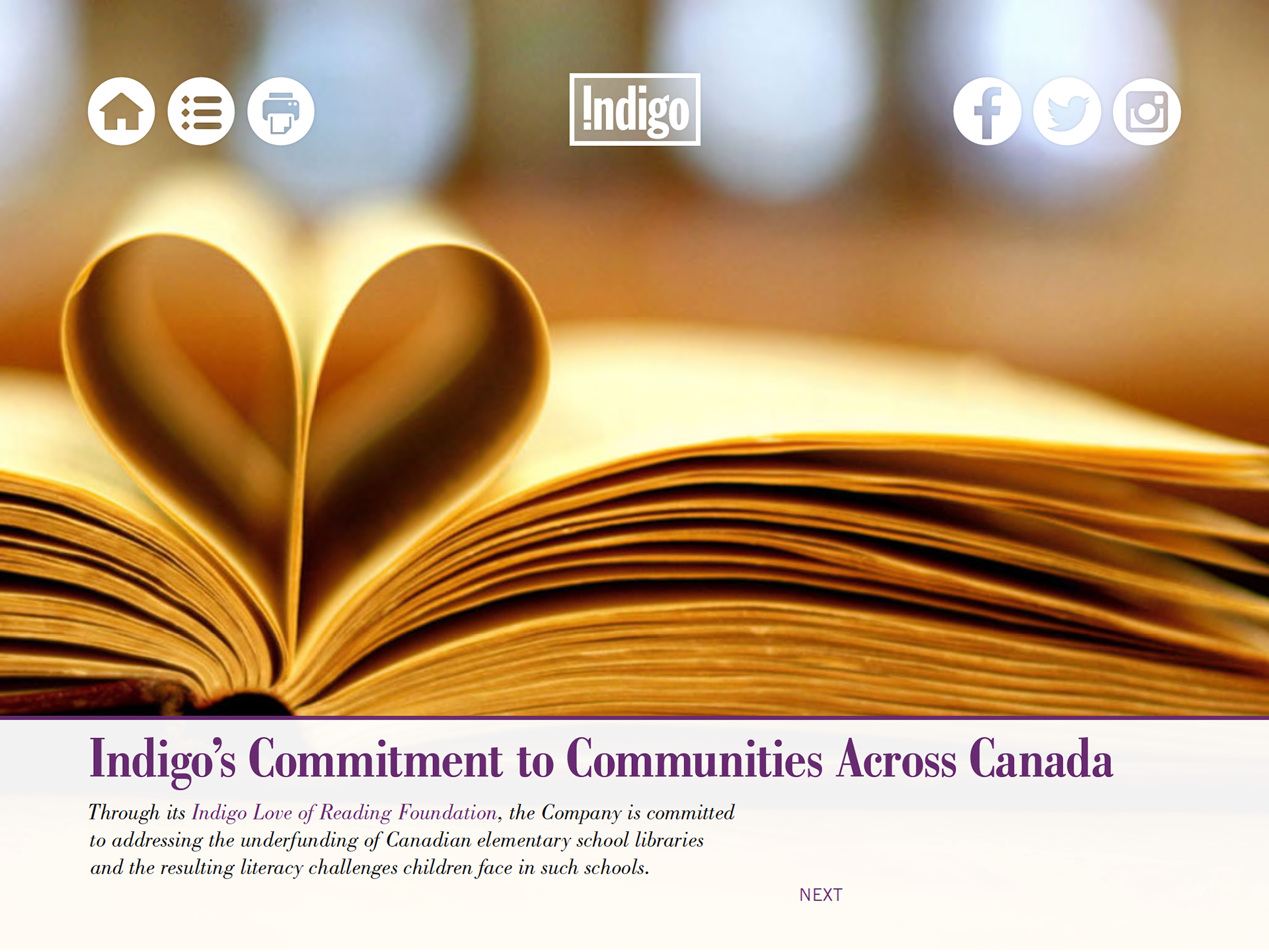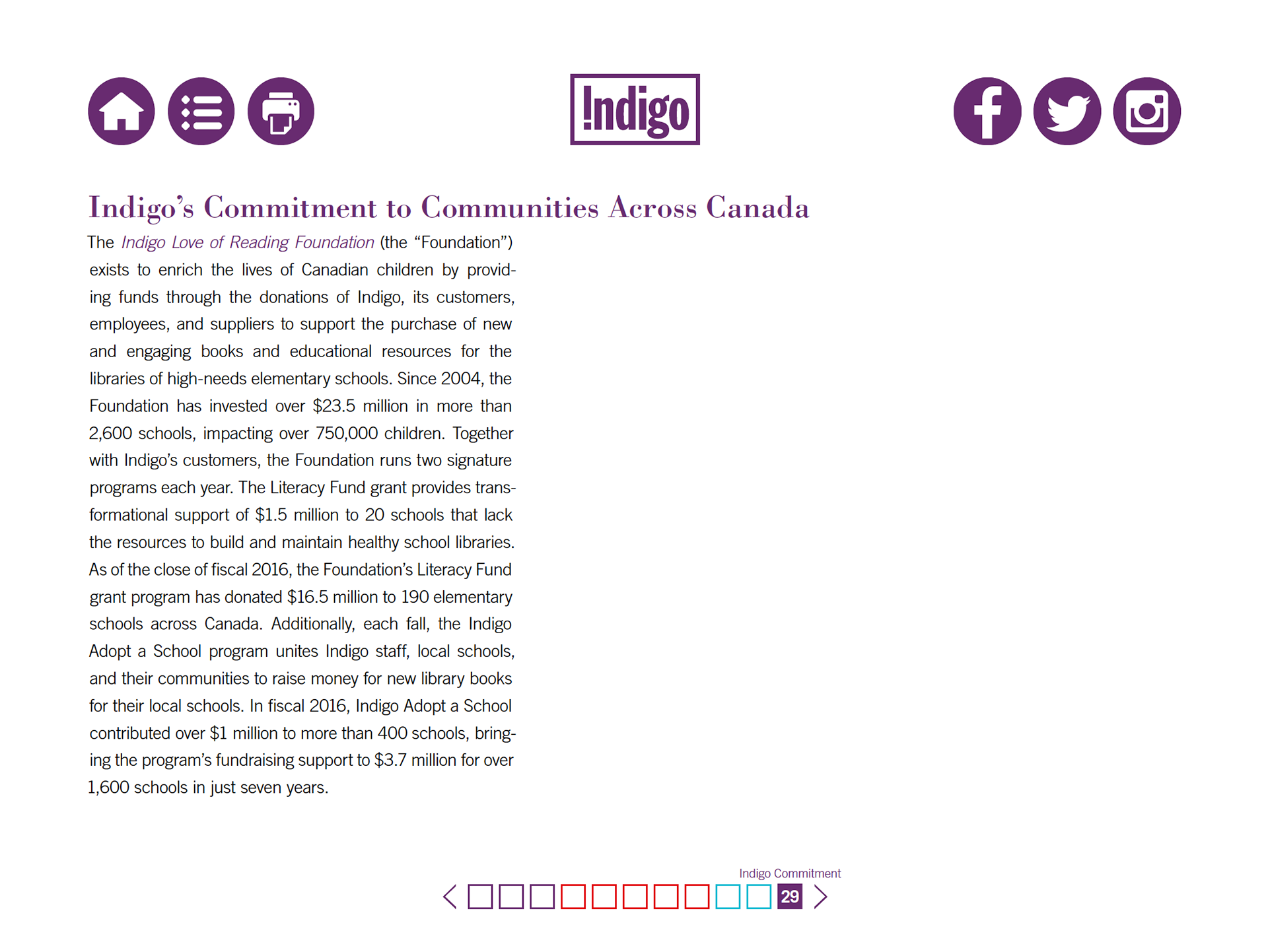 Highlighted text links to the pages they refer to online. Clicking on email links create a popup that starts to compose an email to the linked address.